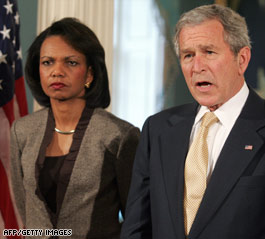 updated 1 minute ago
President Bush today said U.S. deaths in Iraq had "laid the foundations for peace for generations to come," one day after the military announced its 4,000th death since the war started. The Democratic presidential candidates also noted the grim milestone, each calling for an end to the war.
full story
NOTE: the article doens't mention Iraqi casualties; I can only assume they're fine.